Handmade Wooden Mandala Pentagram Jewelry Box-Keepsake Organizer and Trinket Holder for Girls and Women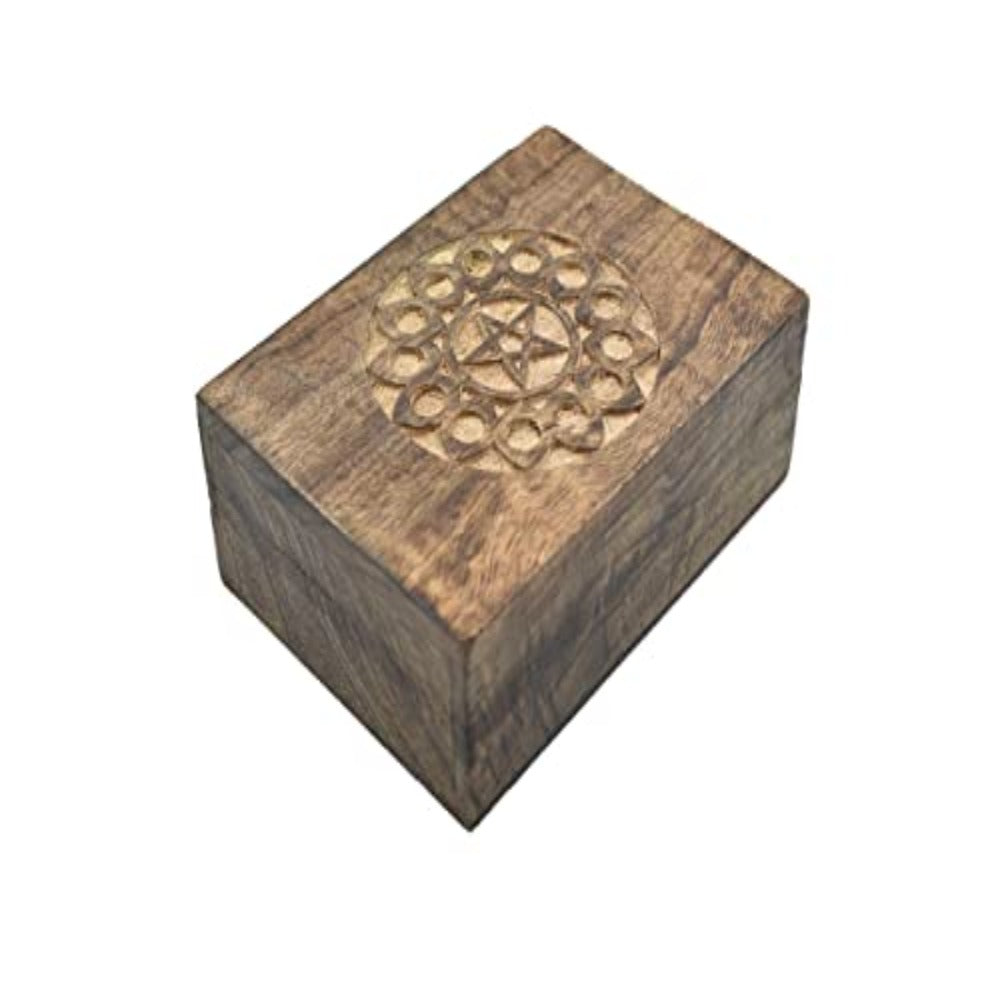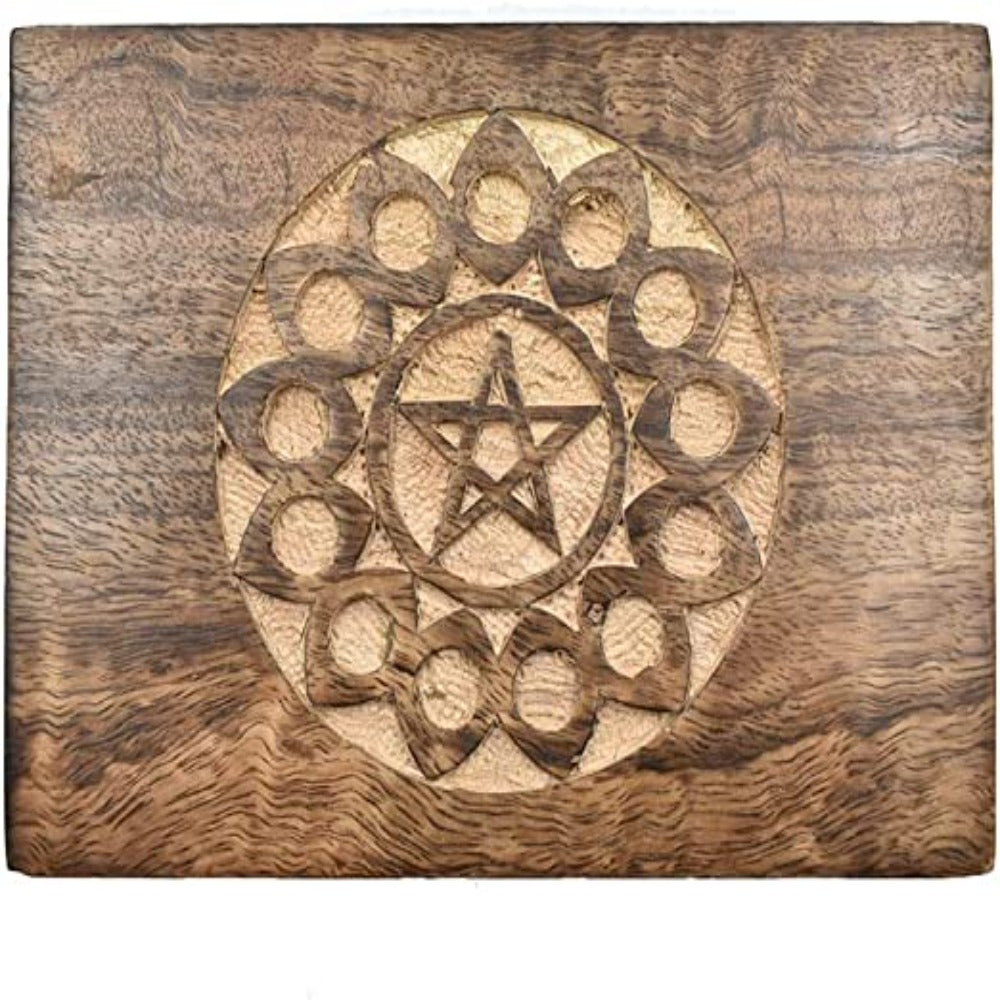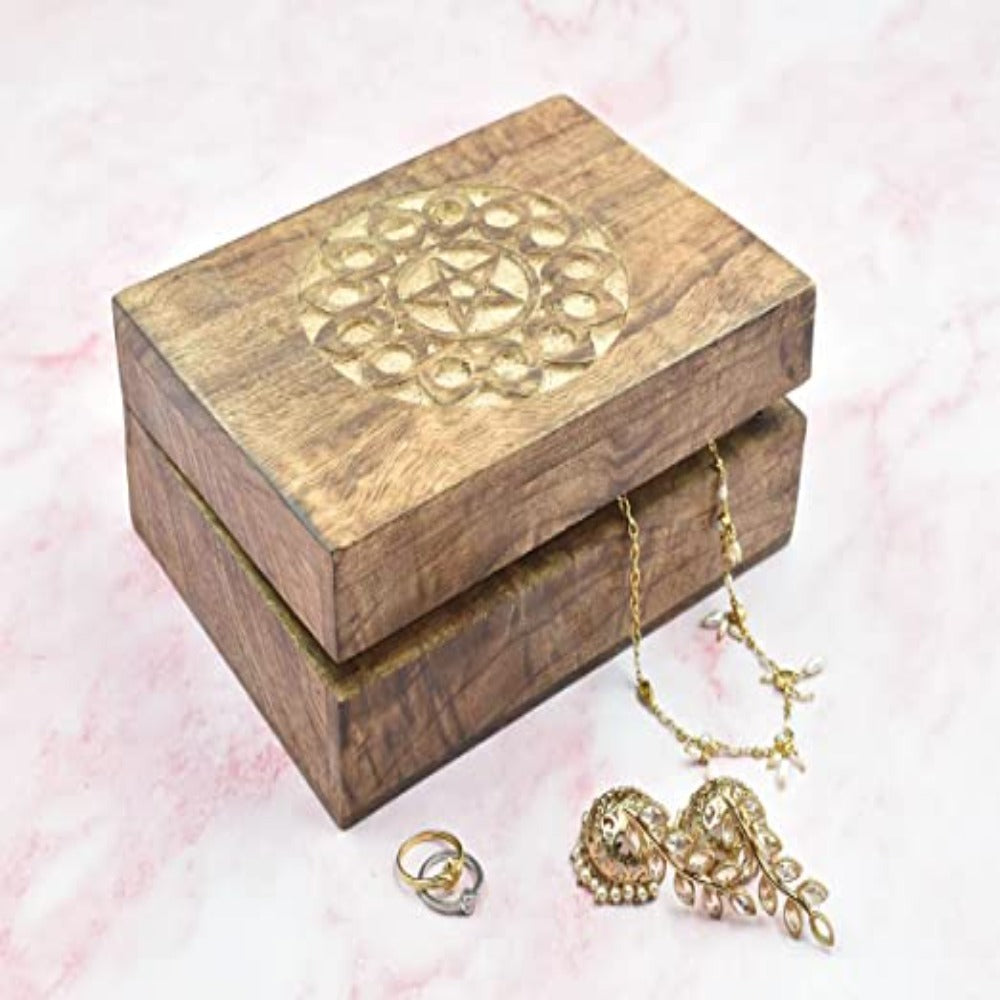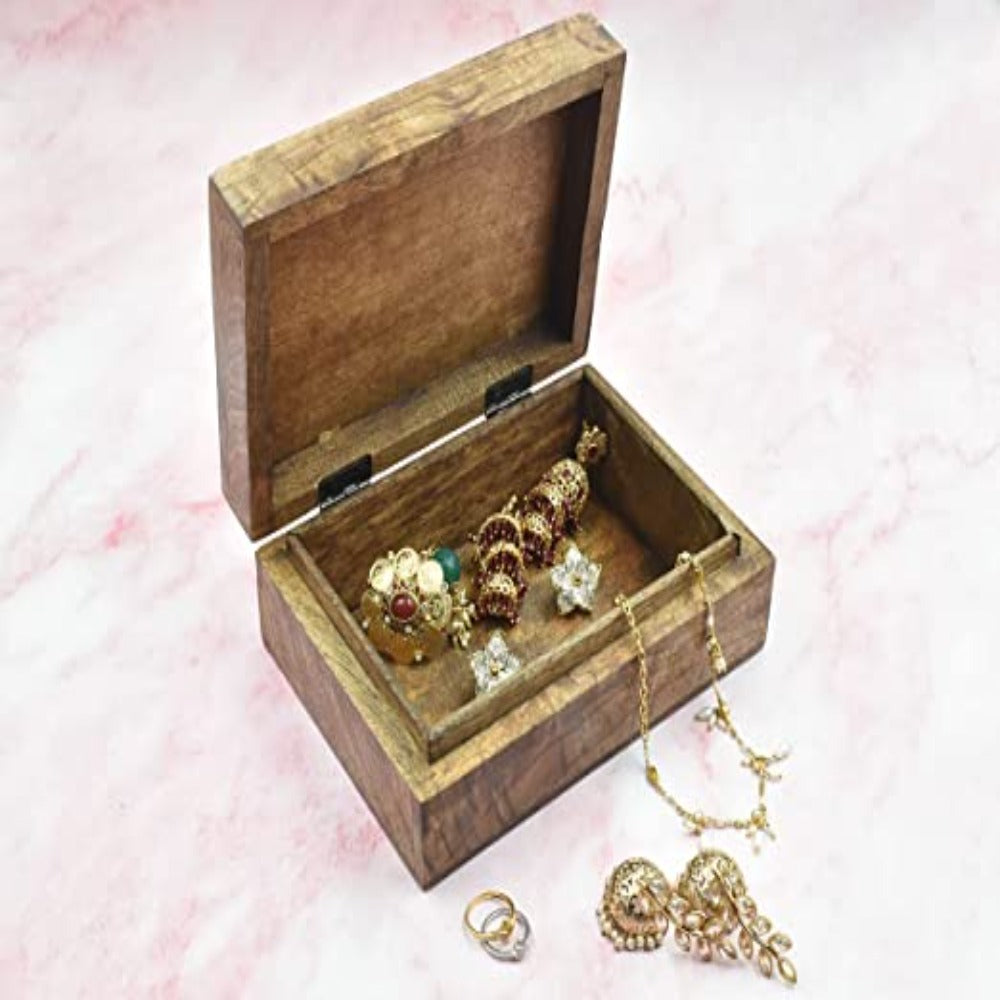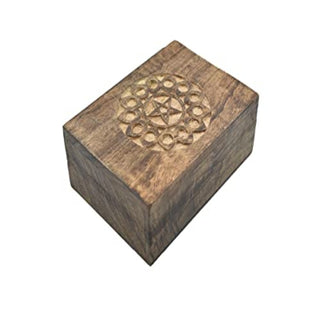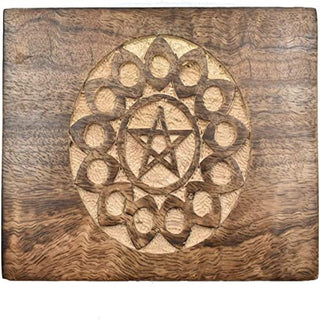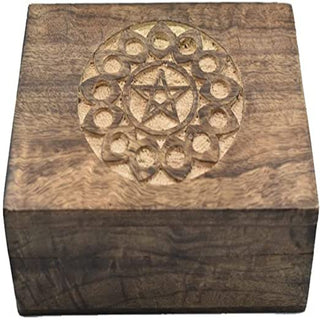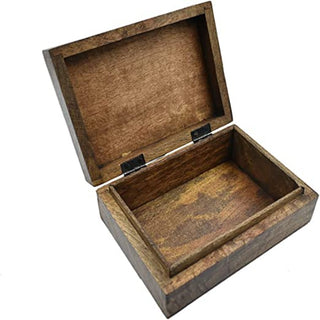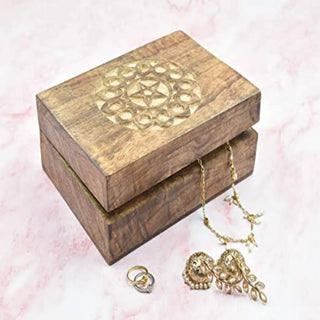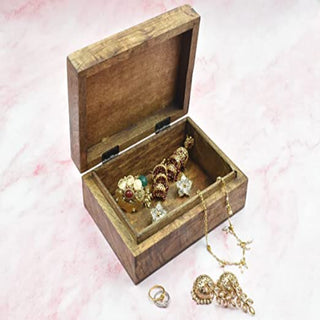 Successful pre-order.Thanks for contacting us!
Handmade Wooden Mandala Pentagram Jewelry Box-Keepsake Organizer and Trinket Holder for Girls and Women
Features:
Hand Carved: This box was entirely handmade using high-quality, legally procured mango wood and basic artisanal equipment. It has Mandala carvings on the surface that represent your right to life and responsibility to develop.
High Quality: strong hinges. endures forever. This box stands out because of its gorgeous turquoise wash finish and rustic look and feel. Made by hand using environmentally friendly mango wood. It is renowned for being durable and water resistant. For this box, only pure, natural wood was used. Variations in knots, grain details, mineral deposits, and other flaws may appear in hand-carved and finished items. These are regarded as a component of the distinctiveness and allure of natural wood.
Multipurpose Storage: You have enough space in this box to store your jewelry, trinkets, charms, cufflinks, etc. Additionally, it can be used to store little treasures, sewing, crafting, and mending tools, valuable stones, watches, tarot cards, herbs, and Feng shui items. It also adds a touch of elegance to your dressing table or any other desk. When leaning up against a nightstand, shelf, or counter, it looks fantastic.
Great Gift Idea: A unique gift idea for your loved ones. The Mandala Carving box would be an excellent gifting choice, whether it's for your own living room décor or to give to someone special as a lovely Birthday Gift, Housewarming Gift, or Anniversary Gift for any occasion.
Dimensions: 7" x 5" x 2.5"
Description:
Discover the exquisite craftsmanship of our Handmade Wooden Mandala Pentagram Jewelry Box. This wooden handmade decorative mandala with pentagram carving jewelry box is a beautiful and unique addition to any home. Perfect for storing jewelry, watches, trinkets, and other small items. Meticulously crafted by hand, this box features an intricate mandala pentagram design that exudes elegance and charm. The top of the box features a mandala design with an intricate pentagram centerpiece, adding a special touch of magic and mystery. The box is sure to make a treasured gift for any special girl or woman in your life. This captivating box is thoughtfully designed as a keepsake organizer and trinket holder, catering to the needs of girls and women alike.